I'd originally signed up to all three of the big rides (London to Brighton, London to Southend and London to Cambridge) on the basis that my business travel schedule is unpredictable, and by registering for all three, I'd be reasonably sure of being around to do at least one of them. As things worked out, I was able to do two.
Since I live reasonably close to Southend, my plan for this ride was to cycle to my local train station (2 miles), take the train into London, cycle to the start (4 miles), do the ride itself (55 miles) and then cycle home afterwards via the seafront (13 miles) - for a total of 74 miles. I plotted routes to the start and home from the finish, and uploaded them to my GPS: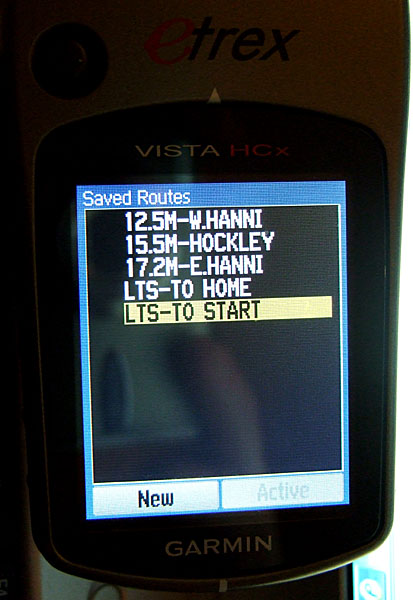 Perhaps one day I'll feel sufficiently comfortable doing these distance rides that I'll take my time, carry an SLR and take some proper photos en-route. But as that day has not yet arrived, you'll have to settle for some hastily-grabbed snaps taken with a pocket camera. :-)
Sod's law was in operation: I checked all the fasteners the day before the ride then did a test-ride, and all was well. I then nipped off to the shops on the trike and a mudguard fastener promptly fell off and was lost! This meant doing the ride without mudguards. The Accuweather, BBC and Met Office forecasts all disagreed, but the worst case was light showers, so I had to hope for the best.
I'm not a morning person, so had originally booked myself onto the 0915 start-time. Congestion on the London to Brighton ride suggested that getting away a little earlier would be a good idea, so my plan was to blag my way through the 0830 start-gate. Since there was only 3,000 riders on this one (rather than the 27,000 on the LTB), I didn't expect this to be a problem.
It did, however, mean being bathed, dressed and out of the house at a time I do not usually encounter on a Sunday morning: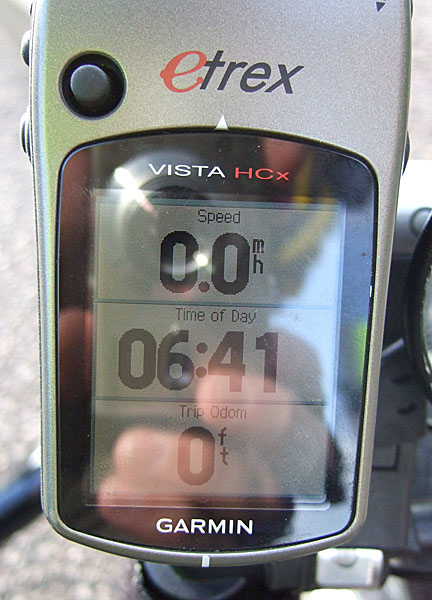 I'd prepared everything the previous evening, so all I had to do in the morning was fill my water bottle and set off.
As I say, mornings and I have only a passing aquaintance, but on the rare occasions when our paths cross, I do enjoy the deliciously smug feeling you get from being out & about at this sort of time on a Sunday.